Yes, I know I am the biggest Eli Manning fan on planet earth, and yes, I know that Eli had a little issue with turning the ball over but this is something like I have never seen before. Daniel Jones is a turnover machine, what Tom Brady is to consistency, Daniel Jones is to inconsistency. The Giants have fallen to 1-7 on the season, a yearly tradition of late for this once proud franchise. I firmly believe that if it wasn't for Jones' continuous miscues the Giants would be 3-4, at worst, potentially 4-3. The Steelers in week 1 was a Jones disaster, the Bears and on Monday night vs the Bucs was the cherry on top of the liquid poop sundae that is the Giants Quarterback position.

Daniel Jones has yet to play a full season as quarterback but through this many games there is only one other quarterback in the history of the NFL to have this many turnovers. Drum roll please …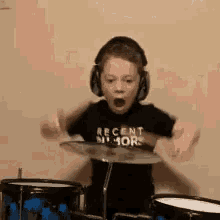 RYAN LEAF!!! Yes, Ryan Leaf, aside from Giovanni Carmazzi, Ryan Leaf is historically viewed as the worst Quarterback to ever be drafted in a high-profile spot in the NFL draft.
There you have it folks, those are the two worst Quarterbacks from a turnover perspective through twenty games in the history of the NFL! Congratulations to Danny Dimes and his horrendous performance.

Look, the Giants were supposed to have a terrible defense, well aside from the 49ers game and the last quarter of the Cowboys game where they were absolutely gassed, this defense has played well enough to have the Giants be in first place in the dumpster fire that is the NFC East. Instead, they have one win and are battling it out with the Redskins, Jaguars and Jets to see who will be drafting number one overall in the 2021 NFL draft.

All my buddies who are Giants fans are saying I am being too hard on Danny Boy and if I am going to be like this then I shouldn't watch the games and I should stop saying that I am a Giants fan if i am going to be mean to Danny Boy. WAHHHHHHH, call the Whambulance, everyone is so sensitive, don't piss on my foot and tell me it's raining, Daniel Jones sucks and I am just stating the obvious as a blogger and die-hard New York Football Giants fan.

Daniel Jones is not a winner, he's not a leader and he has never had any big game experience, not in high school, college or the NFL because he has removed the Giants out of contending for a division title single handedly this season. I like Joe Judge and Jason Garrett but they are going to be judged on how Daniel Jones plays, it's the nature of the beast and right now, the multiple spine crushing turnovers every game has made this season look far more bleak than it needed to be. I realize this might be an unpopular opinion but let's look at the first or second year QB's who are better than Daniel Jones: No need to list them because everyone aside from Dwayne Haskins is better than Danny Dimes. I was positive about Jones on draft night but my optimism has been absolutely pissed on and flushed down the toilet.

Look, I hope I am wrong, I hope he becomes a Hall of Fame Quarterback for the Giants or even an above average professional but I have no faith in that currently. Let's take a look at simpler times, when this franchise was worth watching.

P.S. Dave Gettleman is awful and should be fired immediately, he has drafted poorly and this team is overachieving in spite of his poor personnel choices, that says a lot about Judge and his staff.