If you do not like Collin Morikawa then you have a big ol' dump in your pants. This guy is relatable, humble, grew up playing on municipal dog tracks and worked his ass off through college golf and now he is a PGA Champion. This is Morikawa's first major title and by winning the PGA Championship at the ripe old age of 23 he becomes just the fourth player in the entire stroke play era to win this tournament before the age of 24. Oh, yeah, the players he joins on that list are Tiger Woods, Jack Nicklaus and Rory McIlroy, not too shabby of company for the kid from Los Angeles.

This tournament was so entertaining, packed to the gills with competition down the stretch and it was also filled with storylines that is making golf more and more compelling, especially for the once casual fan. First off, it is sort of a wild thing to witness someone becoming hated before our very eyes and not only that, someone who was so well liked going to insufferable in such a short period of time. I present to you, Brooks Koepka, who was in the mood to run his mouth all week long about various players but before the final round he took a shot at Dustin Johnson who he said he wasn't worried about because "he has only won on" referring to majors. Well, Brooks, let this blogger let you in on a little secret, if you have one major title under your belt you are a very good player and Dustin Johnson has won on this tour 21 times, is nearly always in contention, has made oodles of money on this tour and while you have four major titles, disparaging a player and guy like DJ is just a weird move. Brooks also took shots at Bryson Dechambeau all week long, about his diet, about his dust up with rules officials, that to me is a little less infuriating because Bryson seems like a complete tool and is definitely the kid who would cry when you beat him but tell you how great he is if he won. He is the glorified version of the guy who lets you know he does cross fit and eats healthy, nobody cares bro. The beauty of Koepka calling out DJ was the face that he completely shit the bed on Sunday, he played awful and by the fifth hole, he was out of it, it's a shame, I liked this guy but he has now gone full heel and there are just so many more likable guys on tour right now.

Yeah, Dustin Johnson was unable to finish down the stretch and win his second major, but once again he rakes in a gigantic payday and he gets to go home to Paulina Gretzky. People ask why it seems like DJ doesn't care if he wins, well I am sure he wants to win but if he doesn't it is not the end of the world, he gets to go home to Paulina and dive into a money pit.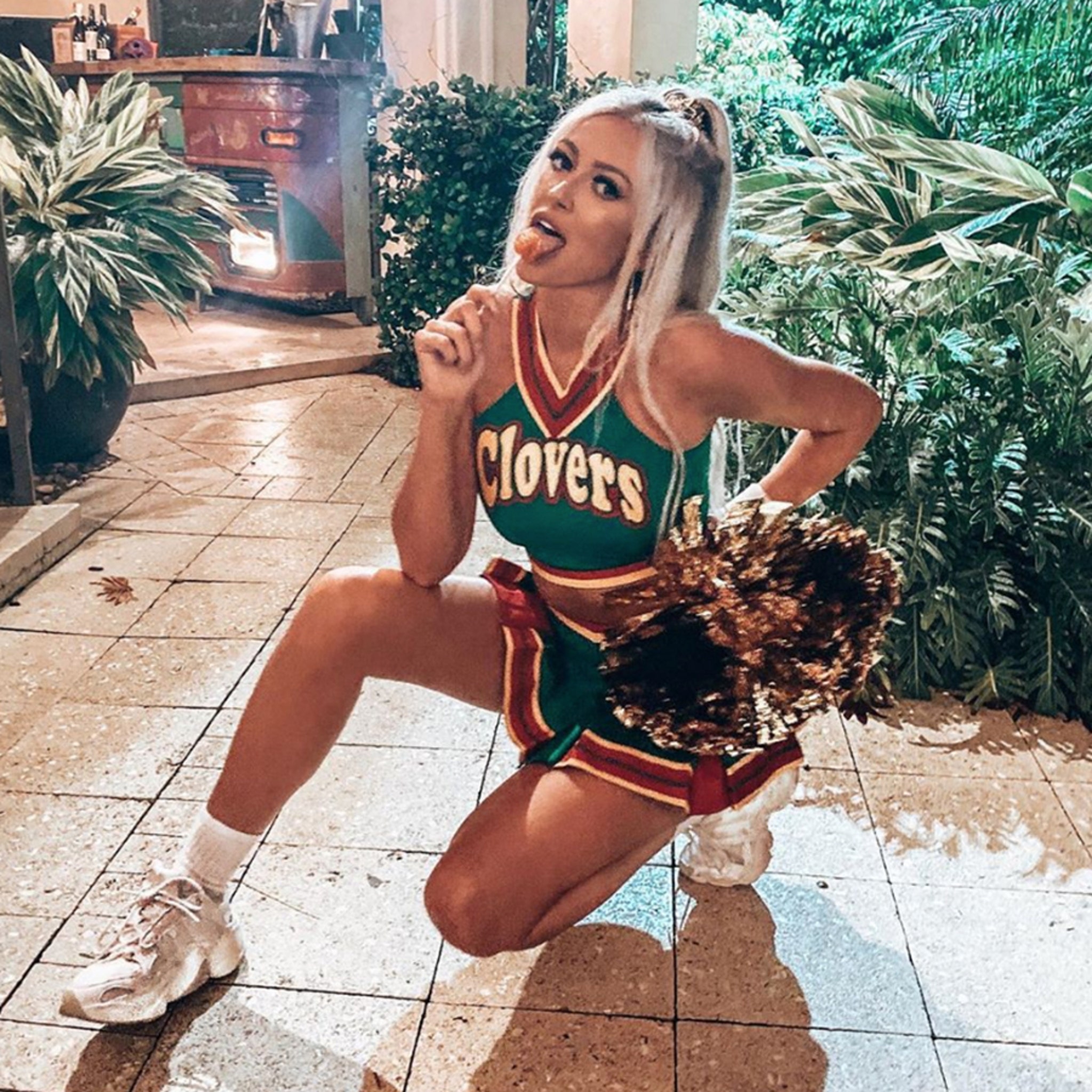 Tiger Woods battled, like I predicted, once again, I was spot on with how I was thinking Tiger would head into the weekend. He looked healthy, I think he is fine and will certainly compete at Augusta this fall. Aside from that he is a 44 year old aging golfer, Jack Nicklaus gave us one last shot of energy at Augusta in 86′ at the age of 46, perhaps Tiger's final moment was last years Master's, if so, there is nothing wrong with that. Jack is the greatest and even he was unable to compete consistently on golf's biggest stage, this isn't amateur golf where the 65 year old guy in your loop can be the best player, this is the best of the best and I think it will get even more difficult for Tiger to win tournaments at this stage in his career because of the quality of player on the PGA tour right now.

Speaking of awful performances, the world's biggest cry baby Jordan Spieth might want to become a full-time analyst on the Golf Channel. He stinks out loud and I love it. Guy is a complete, cry-baby who has to have tantrums and yell at his caddy like he is something special. Aside from a flash in the pan couple of years this guy has been overrated and under performed since he choked the Masters away by looking like me chunking ball after ball into the pond. Time to move on from these pretentious golfers and focus on guys like Tony Finau, Collin Morikawa, Dustin Johnson, Rory McIlroy and guys who are easy to root for and didn't grow up on a country club getting babied by their Daddy.

All in all, congrats to Morikawa, he deserved it. This was a phenomenal first major of the season and I am excited to see the US Open and Master's later in the fall. Until then, realize that golf is a surging sport and as more and more sports around us begin to crumble because of the pandemic, golf might be on the rise, as it should be.