I wasn't taking coronavirus seriously, I will admit it, but then the virus invaded sports and I was forced to stand up and take notice. The virus is now becoming my sworn enemy, as you get older there a very few joys in daily life, us cube monkeys circle very few dates on the calendar a year that mean anything to us, one of them being March Madness. You just take the sharpie out and circle the entire month, can't be held accountable for skipping meetings, family functions, dinners, none of it, this is the pinnacle of a sports fan's year. The coronavirus is now moving closer and closer to taking the NCAA Tournament away from us.

As I type this, conferences are coming in one by one, cancelling their conference tournaments. I would bet that by the time you read this everything could be cancelled, and I will be in the corner sobbing my eyes out. The NBA has shut it down, so has the NHL, MLB Spring training and MLS. This is unprecedented and devastating. We still have the Big East tournament going strong, talk about toughness leaving today's game? Not in the hard-nosed Big East, the conference that gave us Ewing, Calhoun, Kemba, Boeheim, Mullins and so many others, they aren't stopping, going strong live at Madison Square Garden.

Look, I am upset and the lack of basketball seems odd and I want to burst into tears but I am here to help you with what to do, what to watch and what to gamble on if they cancel everything, including the NCAA tournament.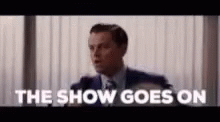 The bright side is that the NCAA tournament has not been officially canned yet and there are in fact some conference tournaments currently playing games, I am trying to be as positive as humanly possible right now folks. I do think that if they were shutting it down for the year then none of these conference tournament games would be getting played right now. Hopefully they get everyone in the safest possible environment, scrub all the arenas where the games are going to take place and don't allow any non-essential personnel into the arena for the NCAA tourney games. I understand that a lot of what we do on this site is for laughs and don't get me wrong, I am not making light of this situation but if the games get played, it will be a major confidence boost to the psyche of the nation. I think we need this, to feel normal and to feel like the world is not imploding before our very eyes. We need basketball now more than ever, but if that gets stripped away from us then here is what you can entertain yourself with:

Horse Racing
As of right now, it looks like we will have weekend racing throughout the country. You know where the best spot to not get a virus is? Outside, breathing in some of that beautiful fresh air while blowing your life savings on four-legged animals, try it before you knock it. If you can't get to a track and are afraid of leaving your house, we got you covered on the television. Watch racing from across America with TVG and the OTB channel.

XFL
Takes more than a little virus to shut down Vince McMahon's brainchild that has had a 68% dip in viewership since the opening weekend. Implement a virus and no other sports going on and watch those ratings climb back up, that's business 101. If the XFL cancels games then I will admit that we are in real trouble, until then I am not going to panic. Settle in and watch some below average football with nobody in the stands and hope that the Seattle Dragons can cover the spread, a tradition unlike any other.

***Update*** As I write this, the Big East cancelled their tournament at halftime of the Creighton vs St. John's game. The ECAC has cancelled their hockey tournament as well. The more dominos that fall, the more nervous I feel that we are heading into quarantine without any sports at all.

Visit the Casino
This might be your best overall option at this point. Pack a bag, bring some hand wipes and head to the nearest casino for the weekend. You can smoke some cigarettes because everyone knows if you fill your lungs with smoke you can't get your lungs infected with the coronavirus, simple scientific thinking there. Take out a hefty portion from that checking account and let it ride on the blackjack, craps and poker tables. When the rush is evading you, run headfirst into the rush. These are tough times for a gambler, but the dedicated and innovative gamblers will always persevere, adapt or die.

God speed everyone, in all seriousness, stay safe and healthy and do what you can to help others. Hear, hear to the ProcrastiNation.