Happy leap year, the final day of February, the last chance at redemption, settling debts and building our bankroll before the calendar turns to March and we are face to face with a full slate of basketball games nearly every single day.

The time is here yet again, the air becomes a bit more crisp and the hints of spring are in the air, the smell of casino sports book and Buffalo Wild Wings seem to appear out of nowhere. You are not going crazy, your biological clock is telling you that it is time to wage war on your bookie, it is time for March Madness.

Today is your last chance to roll into March with momentum before these games begin to take on a far larger meaning and your favorite blogger is here to help you all get to a place of financial bliss. If you're gonna be a bear, you might as well be a grizzly bear, the most ferocious of the bears, don't go into the sports book today and put some clams on one or two games, hop up on that betting window and lay the proverbial hammer down and throw darts at the entire board. Some of you might say that the strategy I just laid out is a loser's mentality, well if you think like that then you my friend are indeed the loser. Yeah, i'll admit, you might lose a lot more money, but you have to look in the mirror and ask yourself, what if I win 70,80,90 percent of these games that I am about to lay out for you.

I am going to list a bunch of teams here that I want you to take today, i'm not going to provide explanation because I have to take a dump, shower and replace my backyard fence this morning and I am short on time. Just be thankful that I am up this early blogging away, all the other bloggers on the internet aren't up and grinding but Scors is. You might be thinking, hey Scors, what happened to all the other the other guys you employed at ProcrastiNation that we saw glimpses of, well they are probably sleeping, nursing hangovers and recovering from their 9 to 5's. Not me, I am up, sober as ever (coming up on two years) and getting work in on my second career, don't thank me, it's what I do.

So here we go, time to jump on the money train, next stop, jumping into a pit of money like Scrooge McDuck: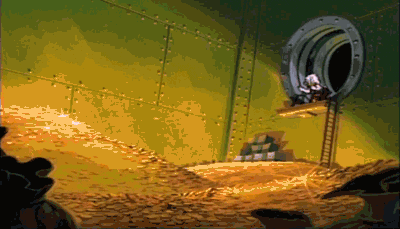 Villanova
Kansas
Baylor
Buffalo
Florida
UCONN
Florida State
Seton Hall
Notre Dame
Kentucky
West Virginia
UNLV
Virginia
Butler
Maryland
Miami
Memphis
Arizona State
UCLA

So, lets embrace this wonderful leap year day by building our bankroll and heading into the most important month of the gambling year. Clear eyes, full heart, can't lose. Hear, hear to the ProcrastiNation.